Peoria MOPS

New MOPS groups will begin September 11, 2018.
---
Here at MOPS, we are on a mission to celebrate motherhood. We build circles of women who love each other like family, because raising humans is beautiful and hard, and having each other to lean on is life-giving.
---
What does a typical MOPS morning look like?

Peoria MOPS meets at Grace Presbyterian Church on Tuesdays (see schedule below) from 9:30 a.m. to 11:30 a.m. We enjoy breakfast together, speakers, crafts, and kid-free conversations. The alternate Tuesdays are optional Bible study days-a chance to dig into the Bible and get to know your small group even better! While the moms are together, their children, infant through pre-K, are cared for in our KIDventure program. We also offer a fantastic program for homeschooled children.
---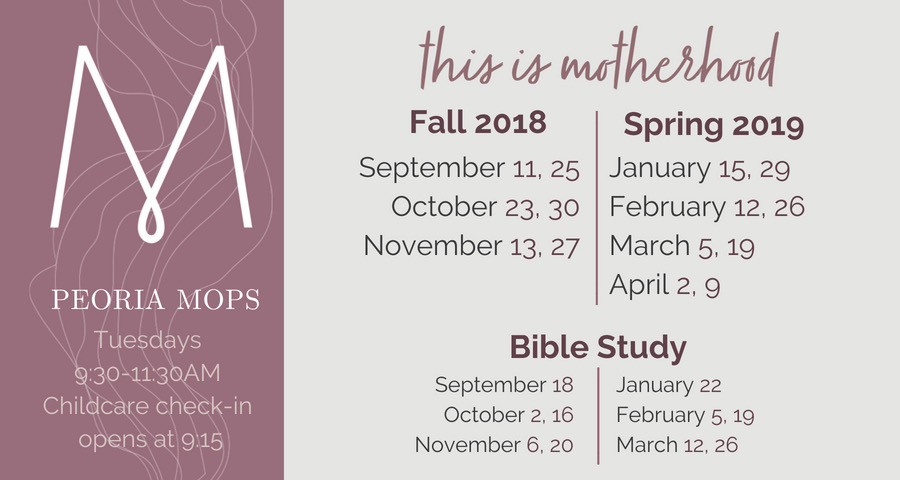 ---